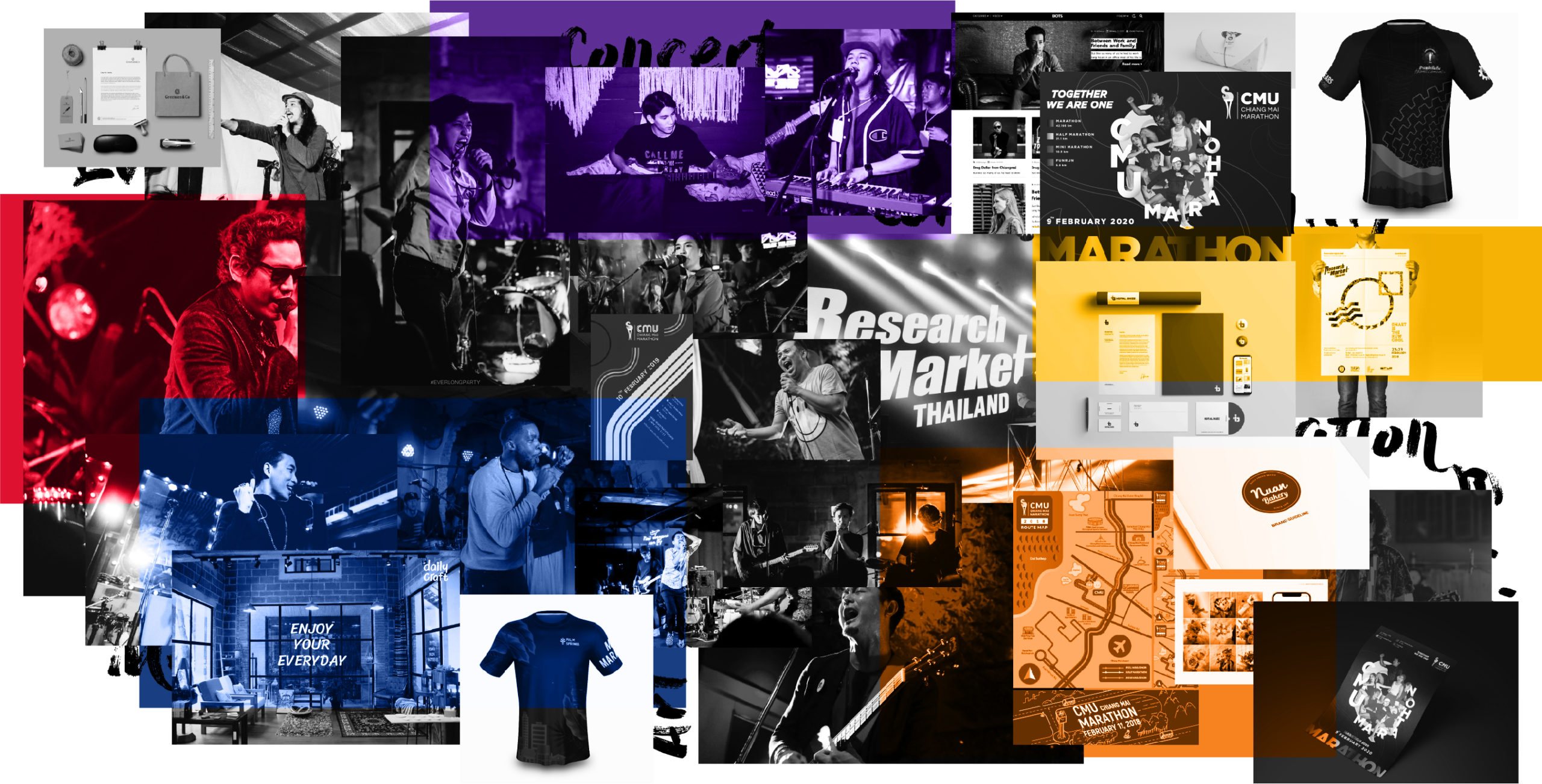 Everlong is an event creator and Chiang Mai's music, art and design's activists. The group consists of various kinds of creation, which we can perform a great deal of tasks such as Event Creator, Concert Promoter, Art & Design Direction, Exhibition, Branding & Corporate Identity Designing, Media & Publishing, Marketing Consultant, and etc… with the specialized members working in different fields.
Event Creator
Concert Promoter
Art & Design Direction
Illustration
Exhibition Design
Brand & Corporate Identity Design
Media and Publishing
Marketing Consultant
We collaborate with ambitious brands and people; we'd love to build something great together.